Cheerful Ways to Decorate Your Easter Brunch Table
Perfume Bottles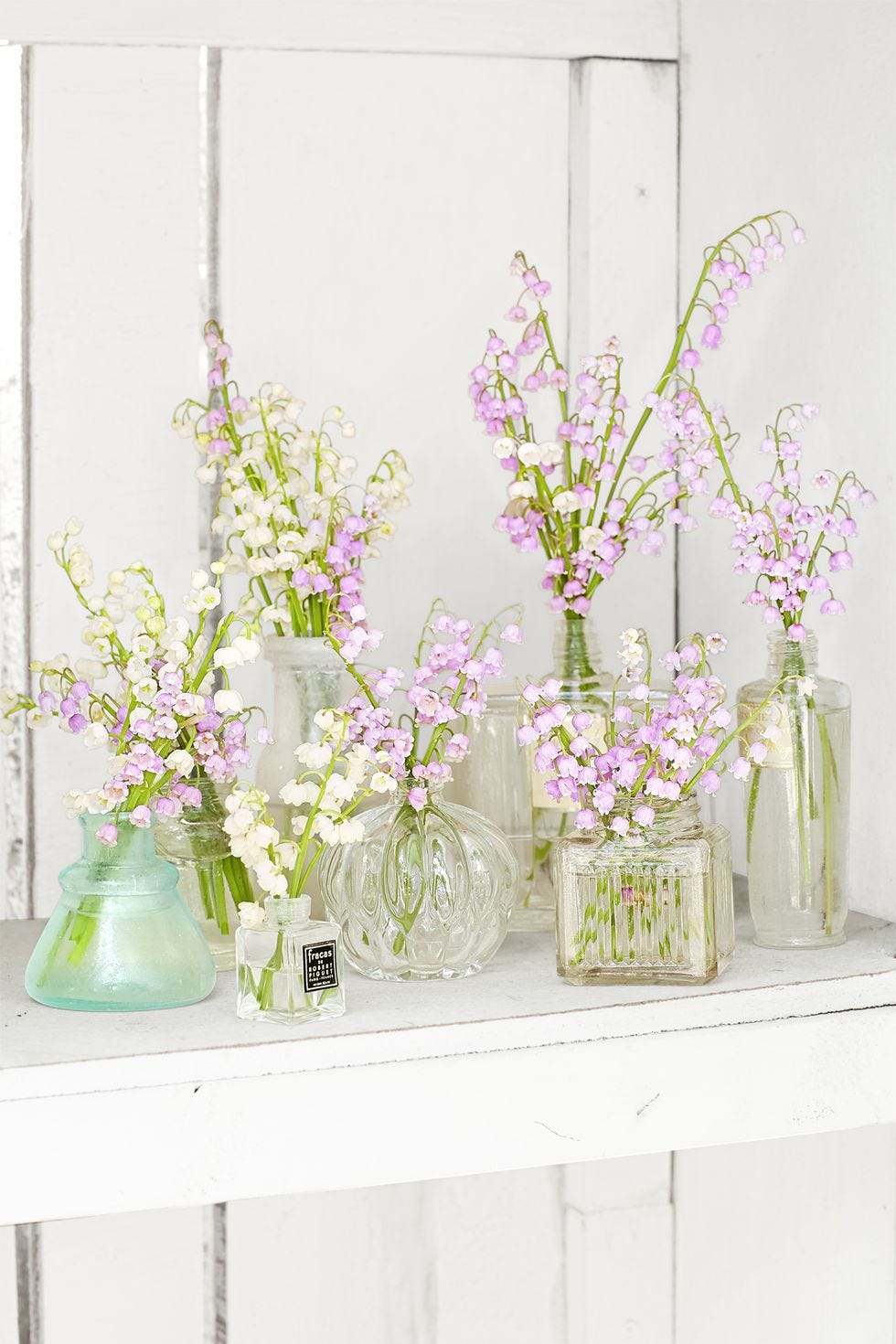 Vintage perfume bottles take on new life as vessels for fresh spring blooms.
Candy Chicks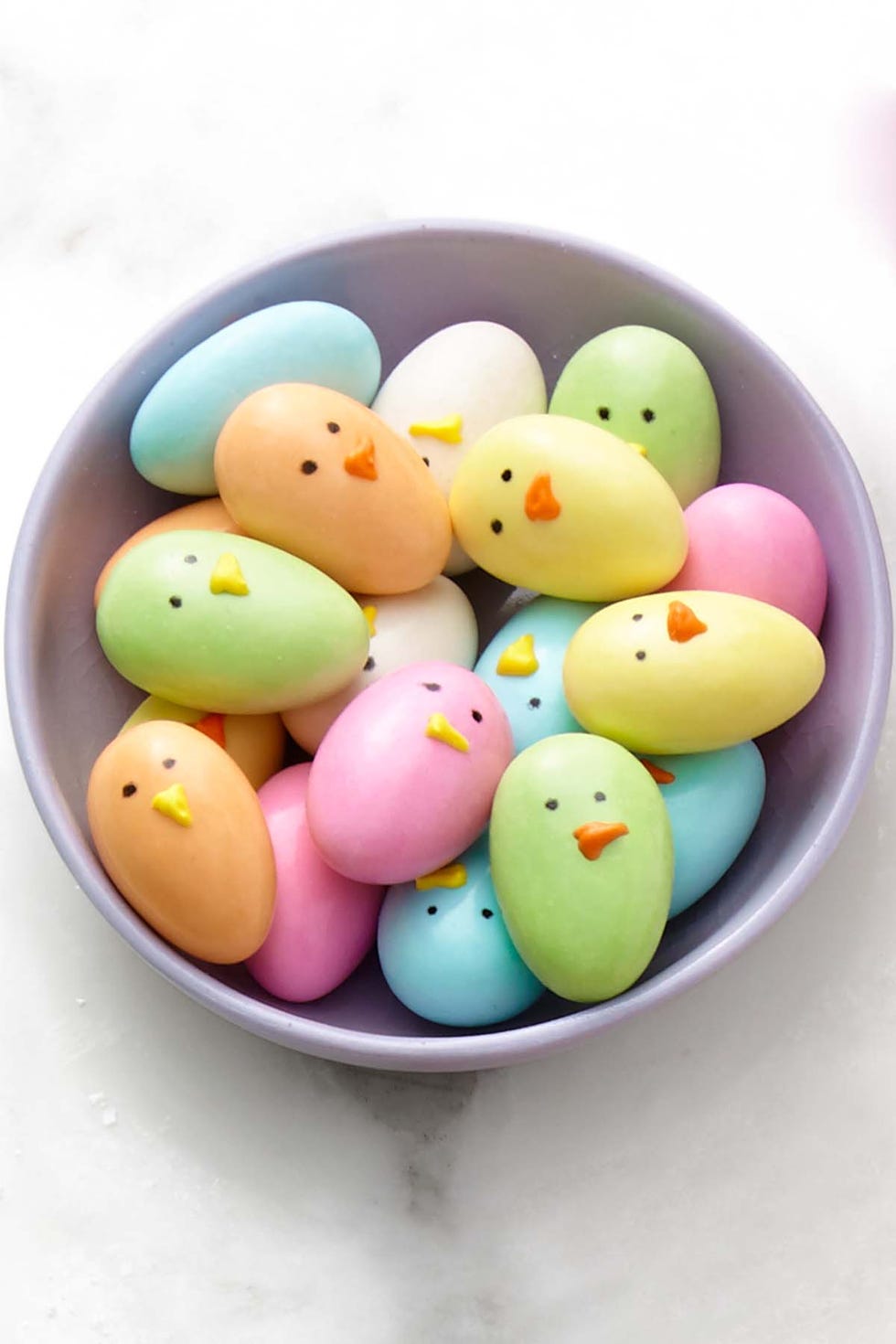 Decorate your Jordan almonds for a sweet addition to your Easter table.
Spring Centerpiece
Feel free to leave this pretty vase on your dining table for the rest of spring.
Easter Egg Tree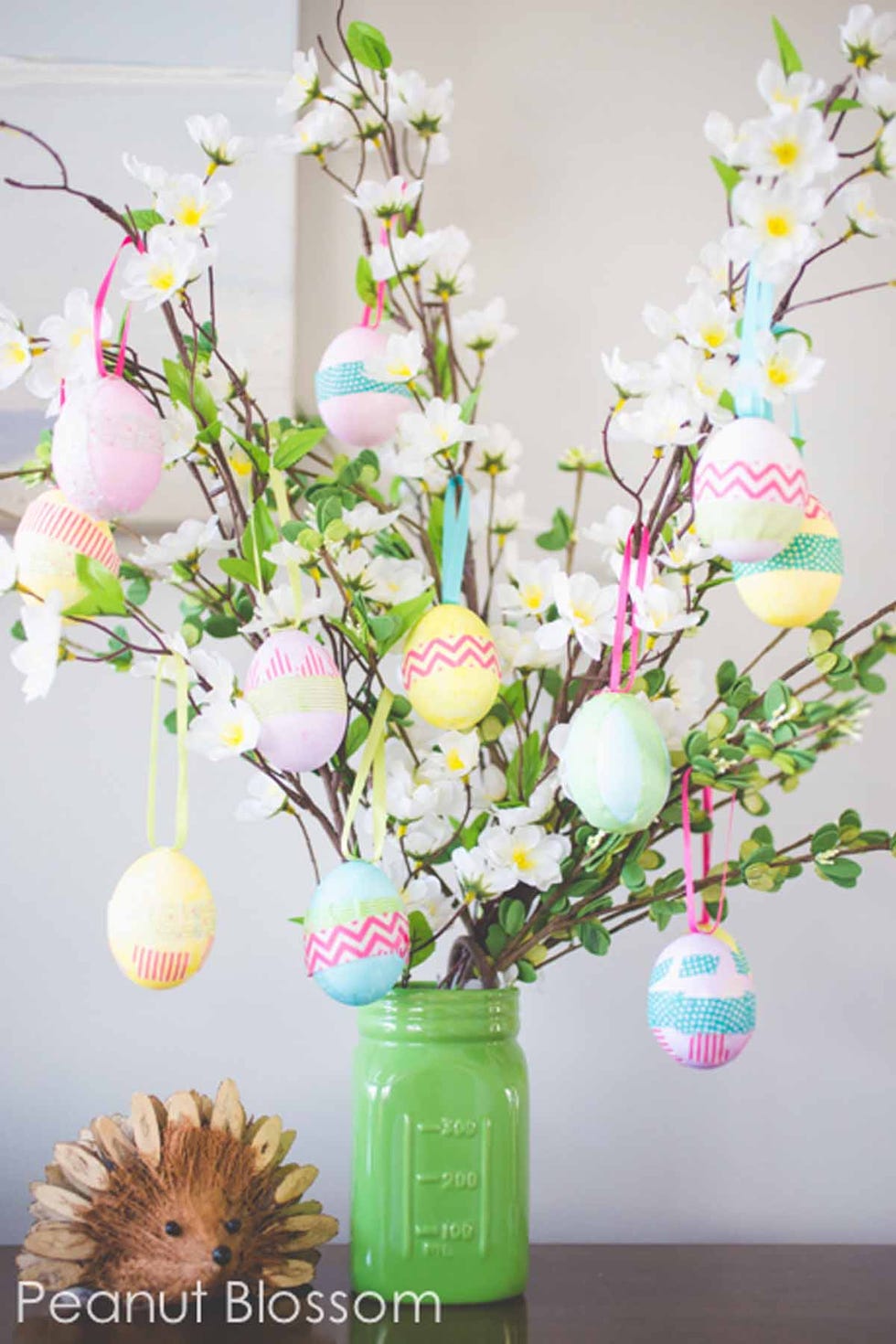 This beautiful spring tree is decked out with Easter eggs for the perfect holiday centerpiece.
Egg Name Settings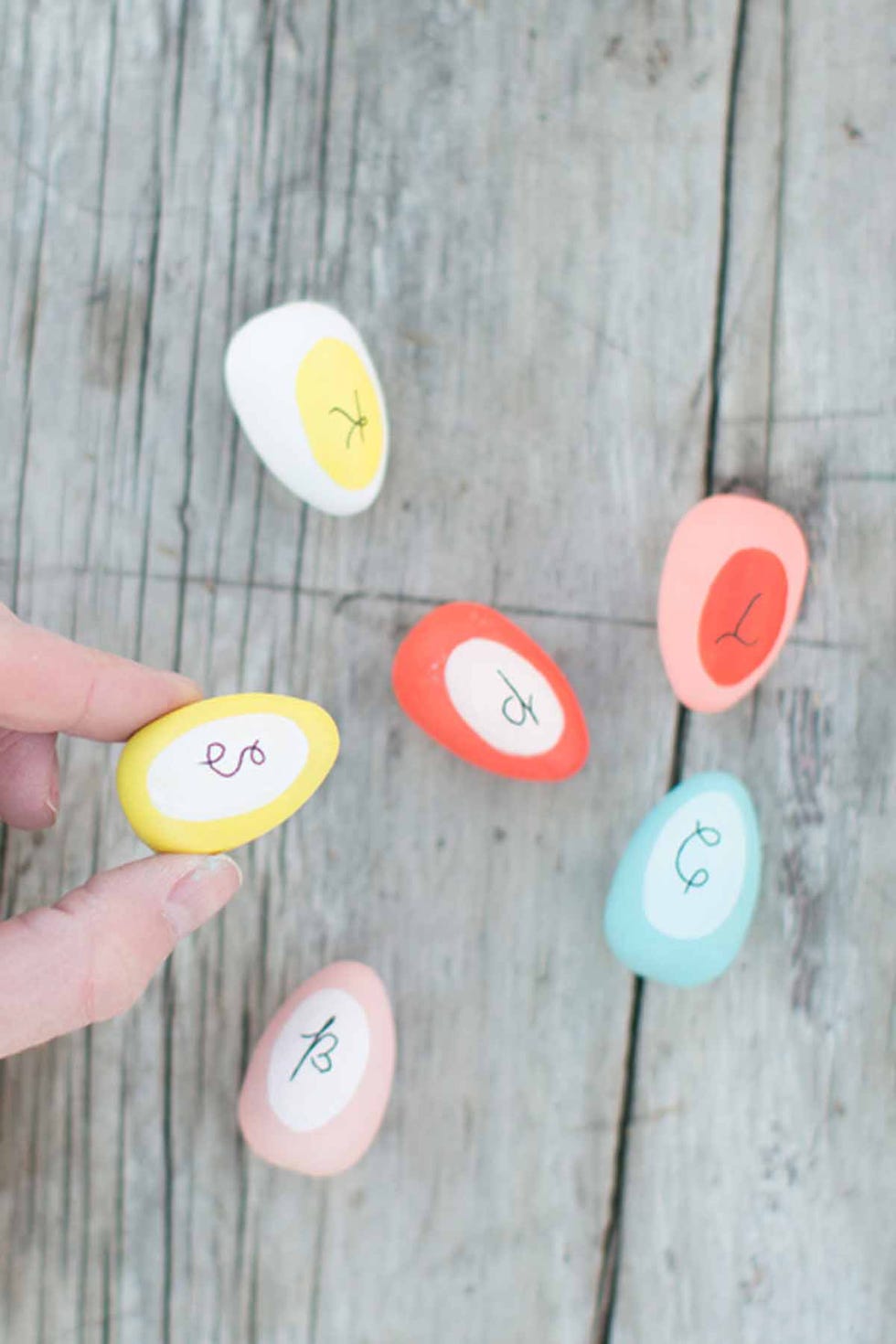 Write out little name tags for your Easter guests on colorful eggs
3D Easter Name Tags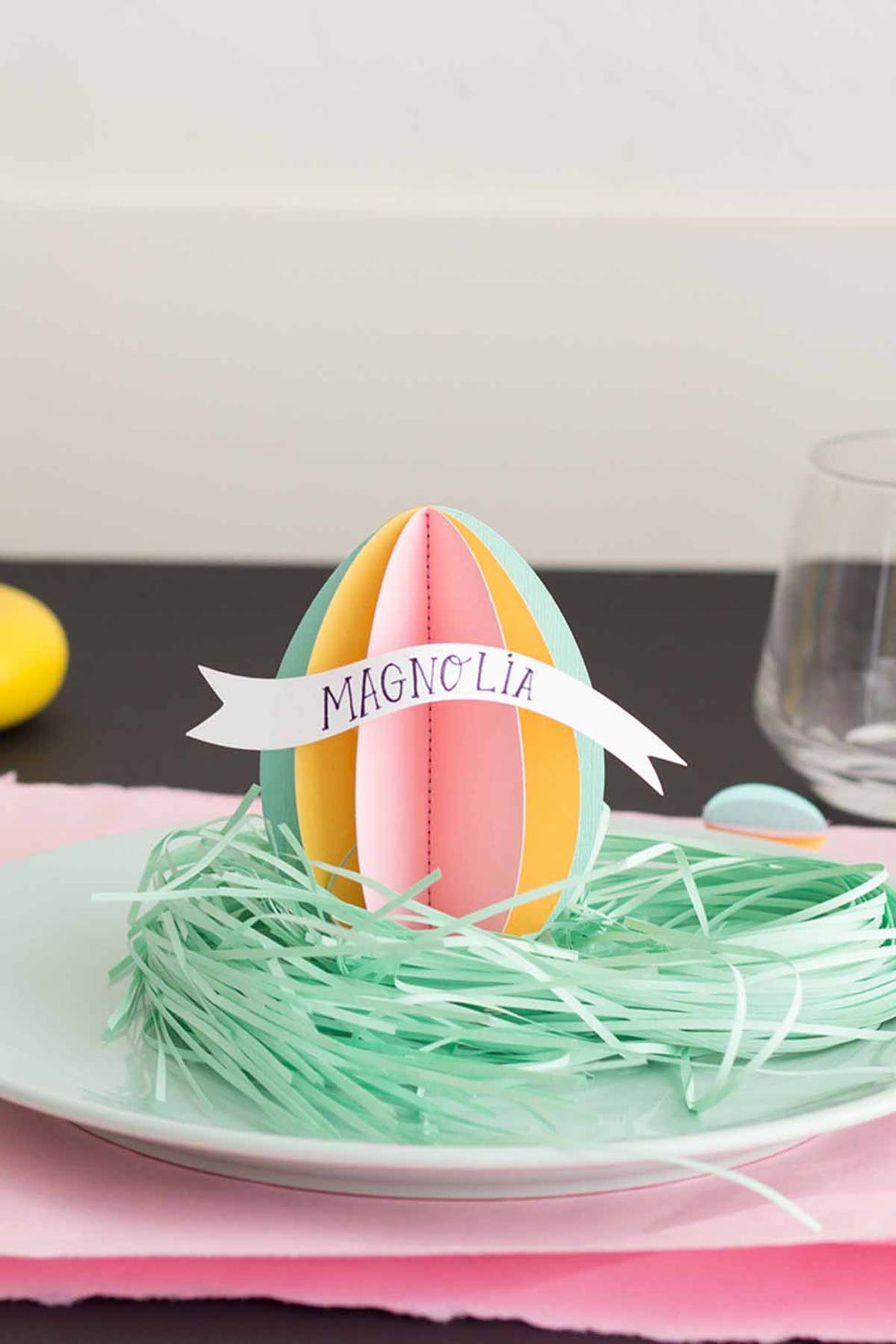 Impress your family members with these fun Easter egg name tags that you can reuse year after year.
Set the Table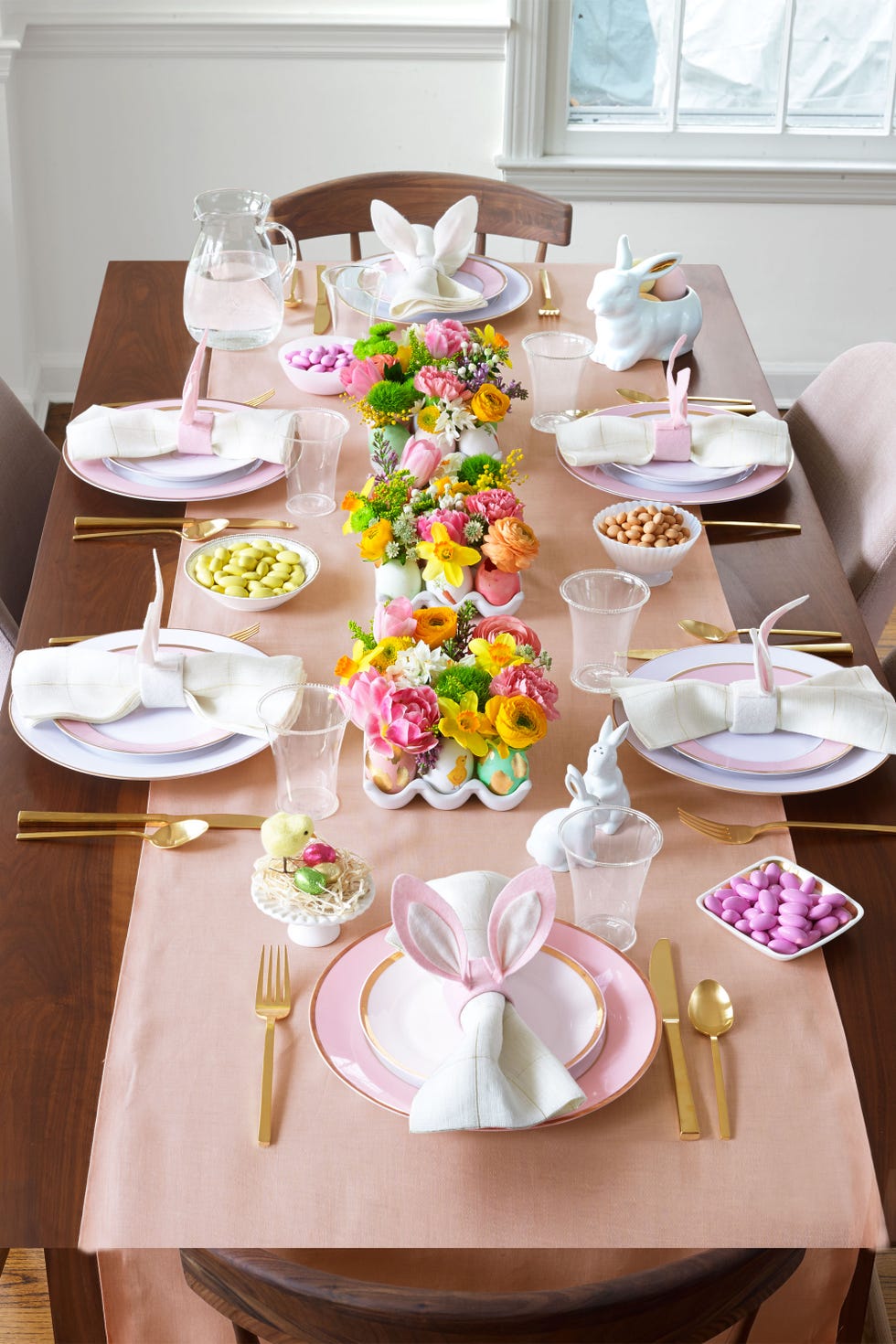 Let fresh flowers and spring's pretty pastels inspire your celebration table. Put a rabbit ear napkin ring made from felt at each place setting, then add a few sweet chicks and bunnies around the table.
Painterly Eggs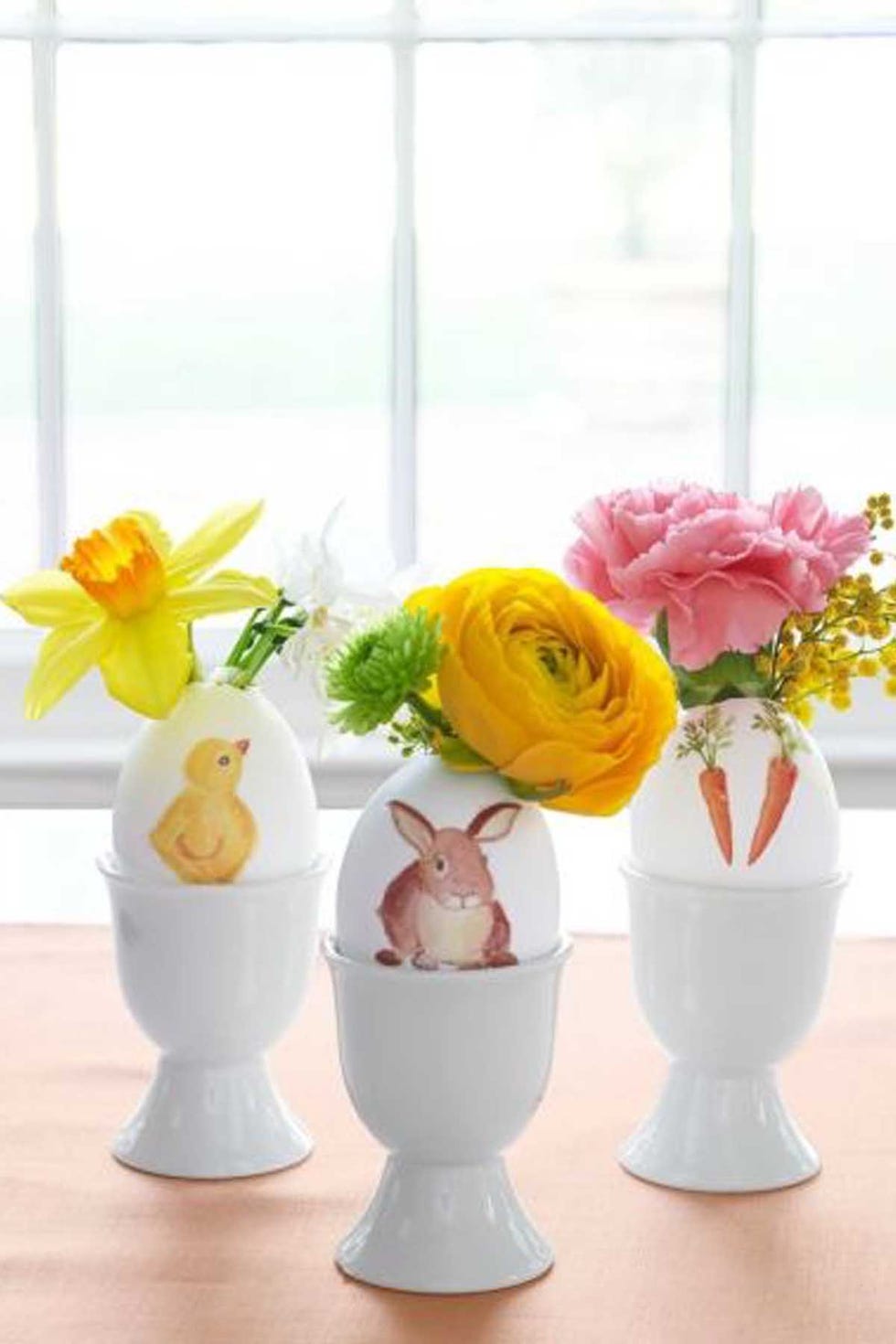 Download our watercolor images template, and print onto Grafix Rub-Onz Transfer Film. Tip: You may need to select the photo paper setting on your printer. Follow package instructions to transform images into adhesive decals, then apply to eggs by rubbing with your fingers or the flat end of a wine cork.
Bunny Ears Napkins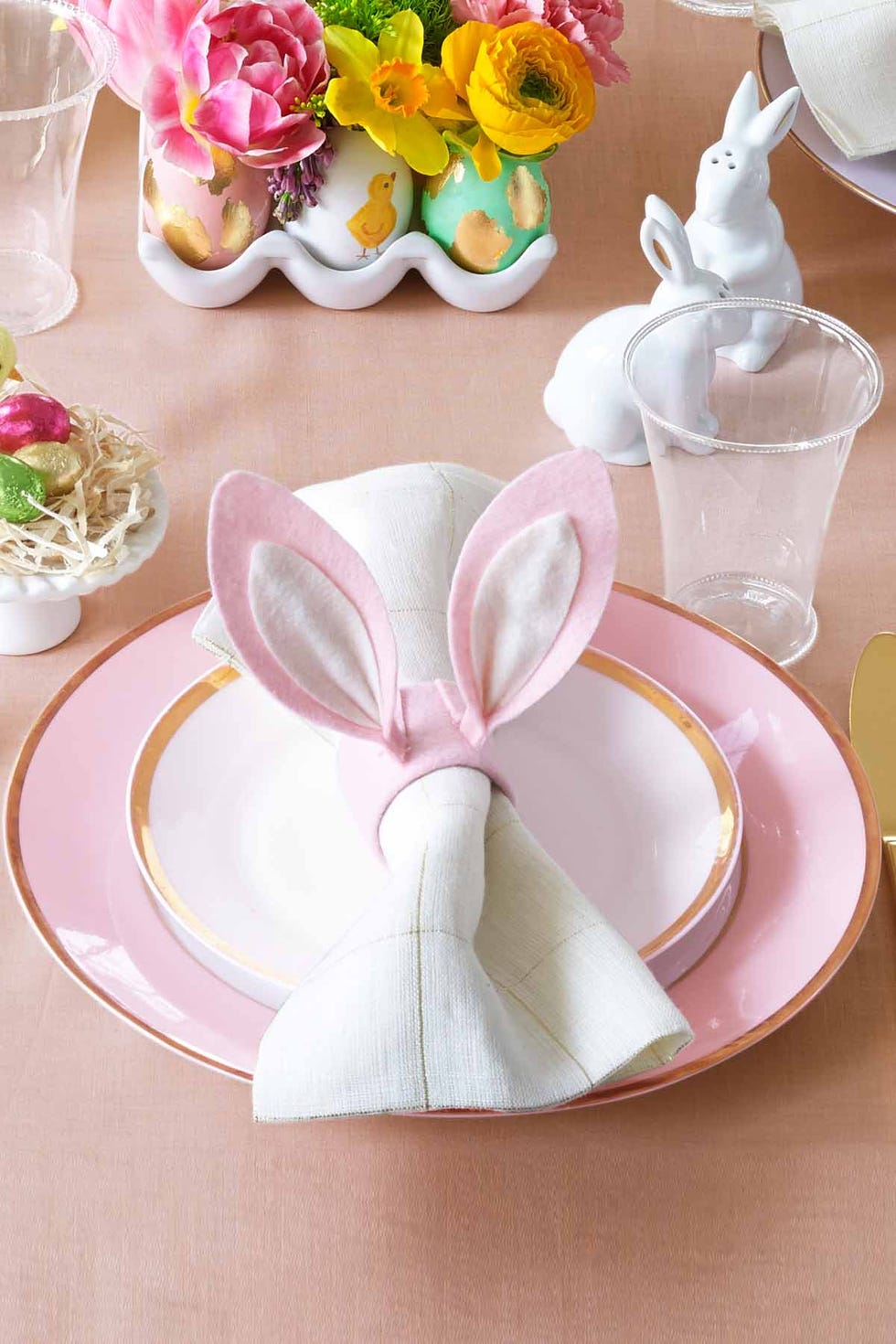 1. Use scissors to cut a 1½" section of paper-towel tube.
2. From white or pink felt, cut a 6¼" x 2¼" rectangle and hot-glue it around the cardboard ring.
3. Download the bunny ear template here. Make the outer ear shapes with felt that matches the ring color, and the inner ear shapes with the other felt color.
4. Sandwich a 4" piece of pipe cleaner between the inner and outer ear shapes, letting about ¾" stick out of the bottom; hot-glue to secure. Pinch the bottom corners together and secure with hot glue; hold until dry. Repeat this step for the other ear.
5. Attach the ears to the felt-covered ring, about ½" apart, by hot-gluing the exposed pipe cleaner to the top of the ring. Cover the pipe cleaner segments with a small piece of matching felt; hot-glue to secure.
6. Once dry, bend the ears to make them stand upright, then push a napkin through the ring.
Source:WomansDay
BLOG COMMENTS POWERED BY DISQUS